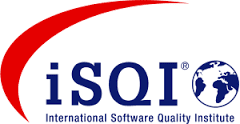 Certified Agile Business Analysis (CABA)
Duration: 2 days instructor-led in classroom
Exam: Taken online after course at a Pearson Vue centre
Exam Format: 1 hour, 40 multiple choice questions (65% required to pass)
Target audience: Business analysts, managers and others working on about start working in an Agile environment
Certifying body: iSQI®
Download the course details in PDF – ISQI® CABA Course Outline
Agile approaches and methods are growing in popularity with project teams. But where does the traditional role of someone who performs business analysis (BA) fit in? The iSQI Certified Agile Business Analysis (CABA) course presents practices and tools for BAs working in or moving to Agile projects. While the BA will find it is easy to migrate their core analysis skills of critical analysis, domain knowledge, change management, facilitation and articulation, adapting to the new work and delivery methods Agile approaches advocate, will feel alien.
The course is directly mapped to the activities, tasks and skills defined in the Agile Extension to the BABOK® Guide published by the IIBA® (July 2013, updated 2017 in version 2) and developed in partnership with the Agile Alliance.
The Agile Alliance says, "The Agile Extension helps business analysts deliver business knowledge to Agile developers quickly and effectively."
On completion of the CABA course, delegates will be able to:
Understand the fundamentals of delivering projects using Agile concepts
The important role the business analyst plays on Agile teams
Articulate the BA's responsibilities to both the enterprise and the Agile team
Understand the BA's contribution to the Agile process analysis frameworks
Appreciate the importance of, and how to contribute to, continuous improvement through retrospectives
Identify BA specific techniques that contribute to the delivery of artefacts that add value to the enterprise initiating Agile projects
Learn key skills that can be applied in an Agile environment
Tools and tips for enhancing Agile projects
Understand the roles and responsibilities of Agile team members
Be prepared to take the CABA certification exam (1-hour multiple choice taken at a Pearson centre)
Course Outline
Business Analysis, Agile and common Agile approaches
BA roles in Agile projects
The Agile BA Discovery and Delivery frameworks

See the whole
Think as a customer
Determine what's of value
Get real with examples
Understand what's doable
Stimulate collaboration and continuous improvement
Avoid waste
Concepts and Terminology
Agile extension
Agile Manifesto
Agile roles
Agile's 12 principles
BABOK®
Backlog management
Behaviour Driven Development (BDD)
Business capability
Business value definition
Collaborative games
Delivery framework
Discovery framework
Extreme Programming (XP)
Feature injection
Just In Time (JIT)
Kanban
Kano
Last responsible moment
Lean
Minimum Marketable Features (MMF)
MoSCoW
Personas
Product backlog
Product owner
Relative estimation
Retrospectives
Scrum
Sprint backlog
Story boarding
Story decomposition
Story mapping
Story points
Value stream mapping
Velocity
Those performing Business Analysis type roles working in or about to move into an Agile environment
Business analysts needing a clear understanding of Agile and its applications
Business analysts wanting to improve the way they work in Agile projects
Agile teams wanting to apply effective business analysis techniques
Anyone interested in business analysis who wishes to build their Agile capabilities
Business Analysis professionals wanting to accredit their Agile skills for recognition among employers, clients and peers
Prerequisites:
There are no course prerequisites. 
Benefits of taking this course
Globally recognised qualification
Learn the most up-to-date methodology
Deliver increased efficiency and effectiveness to your team
Learn through best practices and real examples
Consistently high pass rates
Learn  with trainers who have proven track records