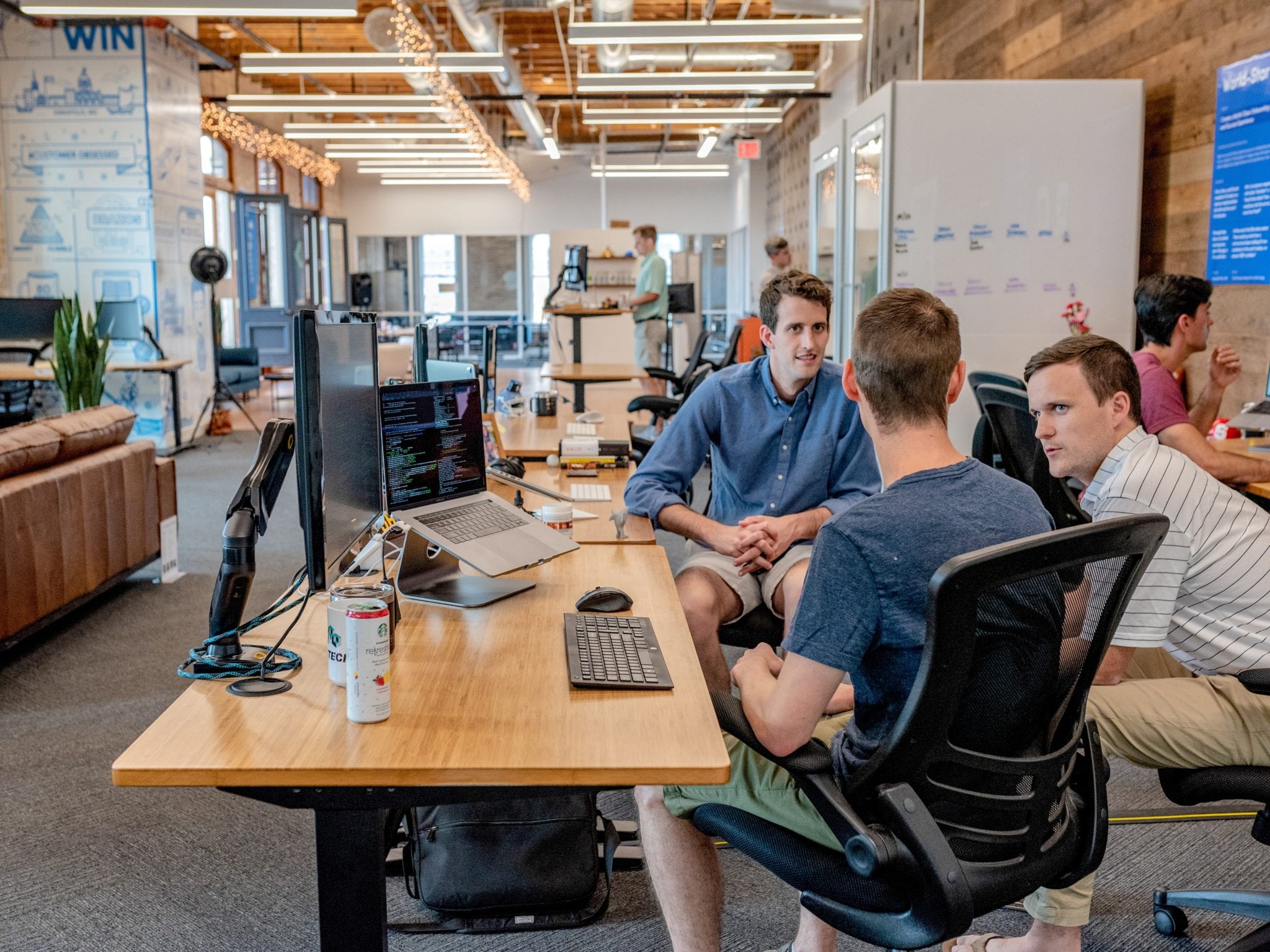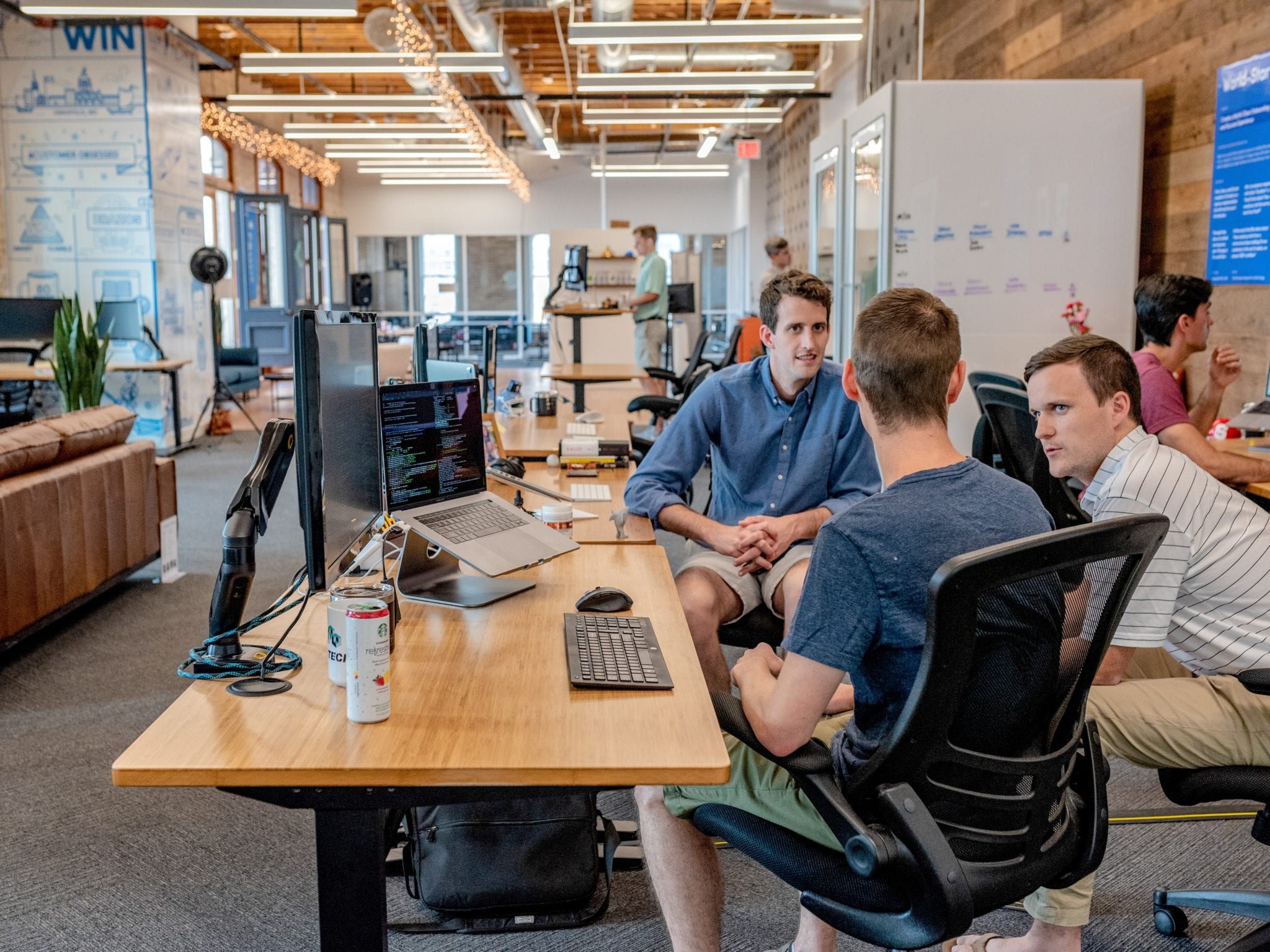 Tribus program
If there's a single common goal across most companies' (digital) transformation efforts, it's addressing the need to make better decisions, faster.
This goal is relevant for teams across organizations – including sales, finance, human resources, product development, operations and customer service – and is one of the main reasons why the design and management of complex and specialist work is decentralizing.
However, with expectations growing for easy and intuitive workforce technologies just as pressure is building on businesses to become more operationally agile, a serious rethink of how work gets done is required. This won't happen easily.
This is because building a team is hard.  Nurturing an adaptable, people-friendly and winning culture is even harder! People are complex and often act in what the untrained or insensitive eye would call irrationally. The combination of rigid and tightly bound work cultures, fragmented and siloed work processes, and often undirected, unstructured collaboration is making it very hard to improve general productivity and create differentiation in terms of how work is done.
Traditional technology-centric task, team, project, business process and other work management practices are struggling to make much of an impact. Companies need tools and team collaboration practices that reflect the changing nature of work and give them ways to think differently about their business challenges. Innovation is not anymore the lone inventor or the strategy team at the top, innovation in the most successful organisations, comes from teams in the front line.
Autonomous, capable and motivated teams loosely aligned to organisational goals. Building these teams and cultivating the behaviours into the fabric of your organisation should be every leaders ambition. 
The Tribus solution addresses this changing nature of teamwork, the limitations of traditional work practice, and how companies can expect to evolve – and proposes a new paradigm to help organisations structure team members that empathise with each other better, for more effective for organisational transformations.
GOALS; how TribusEQ can help you
"Empowering your people will empower the entire company." Steve Ballmer, CEO, Microsoft Corporation 
To create competitive advantage, business leaders often focus on strategies aimed at differentiating their products and services, or at optimizing their cost structures. What they often overlook, however, is the how and why of team execution. Understanding the nature of your team dynamics and helping them to deliver this competitive advantage is where they excel.  
Tribus supports your organisational transformation efforts by:
– Helping Business Partners design teams, scientifically, for success
         – Empowers existing teams by:
Instilling a growth mindset in individuals and team 

  Raising individual and team working styles awareness, for better 
     collaboration  
Improving culturally divergent team dynamics, therefore improving the decision   
                              to trust[1]
Speeding up team maturity and time-to-effectiveness 
Bottom line business benefit for highly effective teams – Desmond to research. 
Our accredited Organisational Design, Agile and People Operations experts will advise and support you through this end-to-end process
[1] Hurley, R 'The Decision to Trust' (2006) Three Factors required [Competence, Rapport, Benevolence]
How it works   – 
Leadership team – Consultation Stage to align expectations
Program Preparation Stage – GLobesmart,  Links to Gowth Mindset video
Tribus emails a short survey to each team member before stage. Team members answer a number of questions that helps us build a profile of the individual and the overall team. Team members get results of own profile and a guide into what the profile means. 
Leaders get an overall profile of the team and various profiles in relation to each other. This can be shared with the whole team and the results intrepreted with one of our consultants.
Stage 1  – Growth Mindset – What it means to BE agile 
Fear of failure, how are minds are set up to stop us growing and how to over overcome. [Desmond's motivational material and videos] Desmond to demonstrate [Guys, this is about tailoring the solution to the business requirement and designing tangible business outcomes so that we know what success will look like]
Stage 2 – Self and Team awareness [This is about the detail]
This is where the globesmart work is applied. 
Stage 3  – Agile practices and goal setting 
This is where Cameron's tools and practices are applied and discussed in the context of new individual and team awareness. Behavioural goals and business targets are set. 
Stage 4 – Sustained support through team/individual coaching, follow up meeting
[This is about sustained support through the transformation process, via group coaching, individual leadership coaching, agile tweaks, clearing roadblocks etc] 
Note:  another half day or 1 day follow up meeting the team. This is to see how the behavioural and business target goals have been progressed with the team. Calibration is done in the team based on the application of the increased awareness and learned techniques.
Driving cultural improvement through correct casting
Reorganisations happen. People get moved around like pieces on a chessboard in accordance with a need for a skill and an ability to fill that same need. What the TribusEQ system allows you to do is optimise that reorganisation so that its not just the right skills that get taken into account, but the right blend of skills to optimise the performance of that team. We can show you how to select and cast your team based on a combination of hard and soft skills, allowing you to achieve a higher quality of output and production.
Engagement drives Revenue
Companies with engaged employees vs competitors with low engagement levels enjoy 2.5X more revenue growth. The difference between what TribusEQ offers and a standard cultural improvement programme is the ground breaking use of the GlobeSmart Profiling tool. This tool allows us to set each team up for success from the beginning. Naturally, a team must go through Tuckman's stages of group development, better known as Forming, Norming, Storming, Performing. However, by utilising GlobeSmart at the outset, the TribusEQ difference allows these steps to be shorter and better organised, driving conversion and buy in faster and ultimately allowing a team to gel and perform faster than ever before.
Reduce your recruitment costs dramatically
Highly engaged employees are 87% less likely to leave the company they work for than their counterparts. By increasing team retention and reducing labour turnover, the TribusEQ system saves you significant billings in recruitment on top of time wastages due to team disruptions and integrating new members.
Managing Project Requirements | Model Business Processes | Data Modelling | Root Cause Analysis | Design Thinking | Stakeholder Management | Documenting Specifications | Functional Spec | Use Case | Agile | Data Analysis | Product Owner | Business Case | Traceability Matrix | Critical Thinking | Problem-Solving | Facilitation | Elicitation Techniques | Quantitive Methods | Scenario Mapping | User Story Workshops | Innovative Thinking | Data-driven Decision Making | Human Centred Design